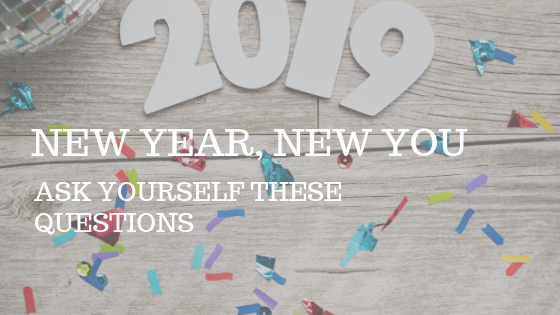 Once again that time of year has arrived when we can safely put the past year behind us and focus on the year ahead.
All of the presents have been unwrapped, the turkey has been eaten, the eggnog consumed, the chocolates, baking and everything else sweet has been devoured, and the family events have ceased.
For many, it is a time for reflection, making commitments to ourselves that this really is the year for change, and implementing other assorted methodologies for designing better plans for the future.
Every year I listen to clients share their resolutions for the New Year and I know the resolutions are earnest and sincere.
As I listen, I am reminded of a study I read many years ago indicating that almost all New Year's resolutions are shattered before noon on January 1.  If that was not discouraging enough, the majority of the remaining resolutions  evaporate by January 5.
So now that we are past the resolution-making season, I encourage my clients to take a thorough and complete inventory of their Personal Truths.
Taking inventory of our Personal Truths requires a few things:
a willingness to examine ourselves through a lens of clinical objectivity void of emotion

brutal honesty as we examine who and what we intend to become this year

complete neutrality in assessing our starting point for the new year.
A while ago, I spoke about the importance of asking ourselves intelligent questions so that we are able to move forward from where we are to where we want to be.
And taking inventory is an excellent opportunity to ask important, life evolving questions.
As we examine the critical areas of our lives that determine our well-being: relationships, learning and growth, emotional stability, spirit and faith, finance, physical health and career, we take inventory by asking ourselves questions.
Direct, probing questions such as:
Over the next 12 months, what strides will I take toward improving the most important skill of all – mastering my emotions?

How will I grow spiritually through self reflection and study? Am I feeding my soul with nourishing thoughts or damaging my core with negative, critical ones?

Regarding my finances, compared to where I am right now, will I meet or exceed the goals I set for myself? WillI exceed my own expectations?"

In my social and professional relationships, will I become the person I would want to have as a friend and colleague?"

Will I make family unity a priority, mend damaged fences and allow old wounds to heal themselves?"

Will I become smarter and wiser than I am right now? Will I commit the time necessary to reading and studying and generally improving myself?"

Will I become stronger and healthier thanb I am right now? Will I embrace the nutrition and workout habits necessary for optimal health? Will I replace poor habits with good ones?"

Will I do everything possible to ensure my career progresses at the speed of my desire? Am I going to do everything to be the best I can and to convert challenge into opportunity, setbacks into comebacks and adversity into victory?
As you know, we have no hope of fixing or evolving that which we will not acknowledge, and we most certainly can't improve on what we don't admit.
Staring the truth in the face, and committing irrevocably and unconditionally to action is not always pleasant, but it is necessary if there is any desire to shift, change or evolve from where we are.  If we truly are committed to making 2019 the best year ever, it must start here.
Regardless of the challenges we face, life itself is pretty magical. We all have so much to be grateful for and I invite all of you to take time, with brutal honesty, answer these questions.
Once you have done this and taken the pledge to follow your plan regardless of what may stand in your way, you will be ready to start making the rest of your life the best of your life.
And why shouldn't it be?
Till we read again.